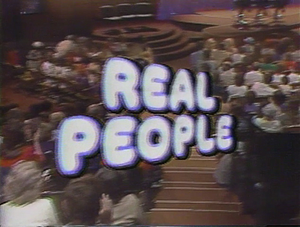 'Real People' was a popular American NBC television program that aired from 1979 to 1984. Each segment of the show featured people with unique occupations.  One day the show's producer, John Schlatter, overheard his secretary singing a song from my book 'O, Susanne, ja konjugier für mich.' When John asked her what she was singing, she told him about me - her singing and guitar playing German teacher at the New School for Social Research in New York City.  One month later NBC shows up at my German class!  
In addition to filming segments from the class, we traveled to Wall Street where I taught stock brokers Spanish and construction workers French on the 45th floor of a skyscraper that was still under construction.
Well, it was a long time ago, but I was proud to have, in my own way, helped popularize and encourage the pursuit of foreign language education very early on!  
You can now view the entire segment from that show on YouTube.