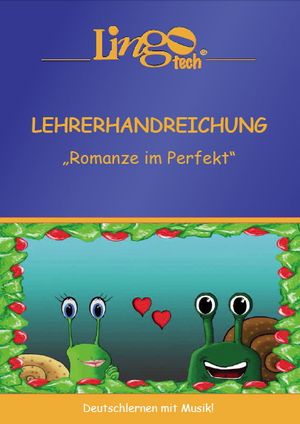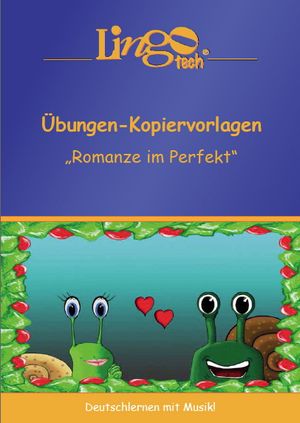 We know what it means to teach and what it means to have good practice materials! Our expanded LingoTech team want to bring you exactly that: Quality classroom materials that make your teaching easier, more interesting, and more sustainable.  Learning German can be fun for teachers and students!

Our new "Romanze im Perfekt" teacher's manual and student exercise/template booklet accompany our new YouTube music video, "Romanze im Perfekt".  The teacher's manual consists of 28 pages with notes on the lessons and exercises contained in the related exercise/template booklet for the students.  Both can be used as classroom teaching supplements or for student self-study.  There's no more enjoyable way to study and learn irregular verbs, present, past, and the present perfect tense!   Both items (sold in together in one download) have a license price of only: 
 
US $12 per class of 1-15 students 
US $18 per class of 16-30 students 
(That's less than $ 1 per student.) 
We are also offering a deluxe package that includes the teacher's guide, the student exercise/template
 booklet, the "Romanze im Perfekt" music video, a Karaoke version of the music video, and an mp3 audio track for $35 USD.